We'd like to introduce our latest creation and addition to our Beerventure Series, the Flower Power Belgian Sour. Now available in the taproom on Nitro!
This kettle sour is brewed with Hibiscus petals, rose hips, orange peel, and coriander as well as Warrior and Huell Melon hops. All of these elements come together to help the subtle floral notes and citrusy flavors dance around your mouth with this colorful, effervescent brew.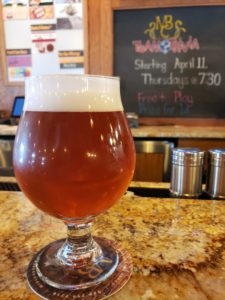 This tart, yet refreshing treat turns out to be a great summer beer. Whether you find yourself on the boat, hittin' the back nine or even just soaking up the sunshine when you're poolside. Weighing in at 7.9% ABV and 22 IBUs, this will be sure to help you realize that the remaining tasks at hand can wait until tomorrow and that it's time to enjoy the finer things life has to offer.
Until next, cheers from your friends at Midland Brewing Company!